Copiers, Laser Printers, MFP
Office Imaging Systems, sells new/refurbished/Open Box digital MFP, fax machines, laser printers office machines from different manufacturers' name brands. There is no delivery or network installation fees for up to 5 computers in Salt Lake County. If your network operates via servers, an additional fee for network installation is require for security and operation purpose. We support every product sold locally with repairs and toner supplies, we provide an excellent warranty with every product sold. We provide lease, rentals and sales of office equipment in Salt Lake County and surrounding areas in Utah is there an specific product of interest give us call.
Canon Financial Service leasing program includes all brands and models of office equipment from A-Z
MIX BRANDS

MODELS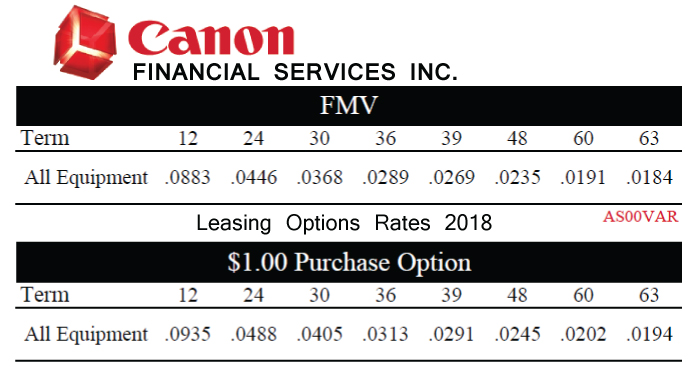 Copiers, duplicators, fax machines, laser printers and MFP new / Open-Box / refurbished available in SLC, Utah
Home
ι
About Us
ι
Contact Us
ι
Copier & Printer Repair
ι
Copiers & Printers Sales
ι
Special Promotions
ι
Resources
ι
Toner Cartridges
Brother, Canon, CopyStar, HP, Kyocera Mita, Lanier, Lexmark, Ricoh, Samsung, Sharp, Repair, Sales, Service, Copier, Laser Printers, MFP Repairs in Salt Lake City Utah,
Toner Supplies for Copiers, Laser Printers, Toner Salt Lake City, Utah County, Park City, Utah. Copier repair in Salt Lake City, YP, Utah. Printer Repair in Salt Lake City, Utah, YP.
* 5211 South Green Pine Drive Murray, UT 84123 * USA * Contact 801-506-0277 or 801-571-1738
Copyright © Office Imaging Systems 2004, All rights reserved. Individual brands are copyrighted by their respective owners.
Powered by 1FORCE 9.8m/s²